YCP THEATERWORKS ANNOUNCES OUR 55TH SEASON
YCP TheaterWorks staged three great plays for the 55th season.  For Fall 2014 Elaine Hartel directed Horton Foote's Dividing the Estate. This was followed in January with Ira Levin's Deathtrap, directed by Joel Karpoff and John Patrick Shanley's Doubt directed by Richard Troiano was on the boards in the Spring.
DIVIDING THE ESTATE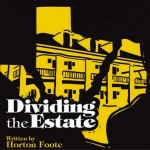 YCP TheaterWorks staged Dividing the Estate November 7 – 16, 2014. Dividing the Estate is a Comedy/Drama about a dysfunctional Texas family written by Horton Foote and directed by Elaine Hartel. Our production featured: Rofa Abayon, Denise Brown, Keith Bulluck, Sara Colton, Ed Fonzo, Grace Gabrieli, Julie Griffin, Tori LaLonde, Joe Manuele, Dianne Roxy Pennington, Tara Perucci, Steve Schnapper and Jacqueline Anne Smith.
Performances were at:
The Cortlandt School of Performing Arts
Carbone Building
24 Old Albany Post Rd.
Croton on Hudson, NY 10520
DEATHTRAP AT CEOLA MANOR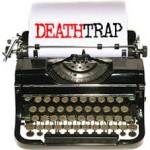 Directed by Joel Karpoff, Deathtrap had performances on January 23, 24 and 25, 2015 at Sinapi's Ceola Manor, 489 East Main Street, Jefferson Valley, NY 10535
Seemingly comfortably ensconced in his charming Connecticut home, Sidney Bruhl (Jonathan Nelson), a successful writer of Broadway thrillers, is struggling to overcome a "dry" spell which has resulted in a string of failures and a shortage of funds. A possible break in his fortunes occurs when he receives a script from a student (Justin Krass) in the seminar he has been conducting at a nearby college—a thriller which Sidney recognizes immediately as a potential Broadway hit. Sidney's plan, which he devises with his wife's (Karen Symington) help, is to offer collaboration to the student; an idea which the younger man is reluctant about. Thereafter suspense mounts steadily as the plot begins to twist and turn with devilish cleverness, and with such an abundance of thrills and laughter, that audiences will be held enthralled until the final, startling moments of the play. Rounding out the cast is Helga ten Dorp (Connie Dyckman) the ESP gifted sleuth and attorney, Porter Milgrim (Scott Jones).
DOUBT, A PARABLE
YCP TheaterWorks presented John Patrick Shanley's provocative play, DOUBT, winner of the 2005 Pulitzer Prize and Tony Award. Set in the Bronx in 1964, Doubt tells of Father Brendan Flynn (Ed Fonzo), a reform-minded Catholic priest and teacher who becomes
locked in a battle with an imperious, old-school nun and Principal named Sister Aloysius Beauvier (Kate Gleeson). Sister James (Ariana Fox ), a young impressionable nun finds herself in the middle of this battle, as does Mrs Muller (Kim E. Chandler), the mother of a young boy attending St Nicholas Catholic School.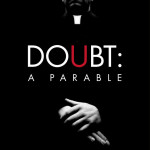 Richard Troiano directed with performance May 29, 30, 31, June 5, 6 & 7, 2015 at the Shrub Oak United Methodist Church, Parish Hall (white building behind the church) at 1176 East Main Street, Shrub Oak, NY 10588.